St. Louis' premier wine experience, is proud to announce a collaborative special event: The Truck Stops Here – A Robust and STL Food Truck Collision. See what happens when St. Louis' favorite Food Trucks join forces with Robust in a four-part collaborative series at the Webster Groves location, 227 West Lockwood, every 4th Wednesday of the month, April thru July.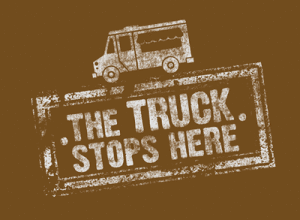 The first of the four-part series starts on Wednesday, April 27 from 6-9p with Guerrilla Street Food, owned by Joel Crespo and Brian Hardesty. Co-Owner and Chef Brian Hardesty will create Filipino inspired dishes with Robust Executive Chef Joseph Hemp. Guests will be offered the special menu as a prix-fixe meal, or choose items à la carte. Beer, wine and cocktail pairings will be available to enhance the culinary experience. The Robust regular menu will be offered as well.
Joining the collaborative is gin expert Natasha Bahrami, (aka The Gin Girl), of The Gin Room at Café Natasha, where she is also Co-Owner and General Manager. Natasha recently travelled to the Philippines to explore the craft cocktail scene, gin business, culture and cuisine that makes the country the largest consumer of gin in the world. Natasha will be creating a specialty gin cocktail for the event.
"The Food Truck revolution has become a fun and important part of the St. Louis culinary scene and we thought a series like this would pair well with the Robust experience," says Robust Owner/Certified Sommelier, Stanley Browne. "This first collaborative is especially dear to my wife Arlene, because of her Filipino heritage."
For more up-to-date information on The Truck Stops Here series, visit robustwinebar.com. Reservations are strongly encouraged.
Robust®, an award-winning wine bar, shoppe and café opened its flagship location in Webster Groves, Missouri in September 2007. The Downtown at The MX location opened its doors in late December 2012.