The Robust Factor

Wines are listed by Robust Factor™ – a friendly format to help you navigate the world of wine. We offer more than 40 wines by the glass, wine flights, and a full bottle list. Whatever your style, we have a Robust Factor to suit your taste.

Best suited for sushi, soft cheeses, quiche Lorraine, butter and cream sauces, lobster, asparagus, peaches, fried calamari, and, of course, caviar.  Perfectly happy all by itself, but always searching for a party!

In search of herbed chicken, raw oysters, sautéed white fish, grilled pork loin, pasta pesto, vegetarian delights, curried shrimp and sunny summer days.

Most compatible with grilled chicken of white fish, and seafood paella, but fancies the likes of sexy mussels, goat cheese, and slow-roasted turkey.

Attracts sultry sautéed scallops, savory brown butter sauces, grilled lobster tails, pastas with cream sauce, pork roast, salmon and chicken any-which-way.

Desperately seeking roast duck, chicken with sage, soft cheeses, BLTs, grilled lamb, veal chops, or salmon, and sautéed mushrooms.

Inspired by beef carpaccio, chicken empanadas, rosemary pork loin, pizza, beef Stroganoff, portabella mushrooms, and chili on Sundays.

Indulges in grilled Kobe beef steaks, chocolate truffles, hamburgers, gorgonzola cheese, hearty Irish lamb stew, and braised short ribs – always makes a statement.

Fancies a myriad of partners — spicy Szechuan, triple cream and blue cheeses, apple strudel, smoked salmon, Thai curry, charcuterie and glazed ham; fruit salad; bread pudding— sugar and spice and everything nice.
Meet the Proprietors
The Robust Experience emerged not only from a marriage of two people but from a combination of two very different, but compatible backgrounds.
Stanley Browne
Stanley Browne's passion for wine began at youth. Son to a collector of French wines and connoisseur of Burgundy and Bordeaux wines, Stanley spent his younger years mastering the art of decanting, and tasting some of the finest wines in production though his family's cellars in London, England and Tipperary, Ireland.
With nearly 30 years of experience in the restaurant, hospitality and wine industry, spanning across four different countries across the globe, he brings superior knowledge and expertise on the many aspects of wine. Stanley is a Certified Sommelier through the Court of Master Sommeliers, a Certified Specialist of Wine, by the Society of Wine Educators, and a snappy dresser to boot. On the occasion Stanley finds free time, he indulges in bike rides with his children and Downton Abbey marathons.
Arlene Maminta Browne
While Stanley's passion is wine, Arlene's passion is people and bringing out the joy in those around her. With her extensive background in marketing, public relations, social media networking and development, Arlene has devoted herself to making Robust the extraordinary restaurant and event space it is and doing all she can to share her zeal. Arlene earned recognition from St. Louis Magazine as a member of the A-List "Editor's Pick" Restaurant Dream Team – Owner for her efforts in Marketing 2011. Arlene is dedicated to her two beautiful children, and works tirelessly to support the arts, education, and children's charities in the community. Arlene is, simply put, the heart and soul of Robust.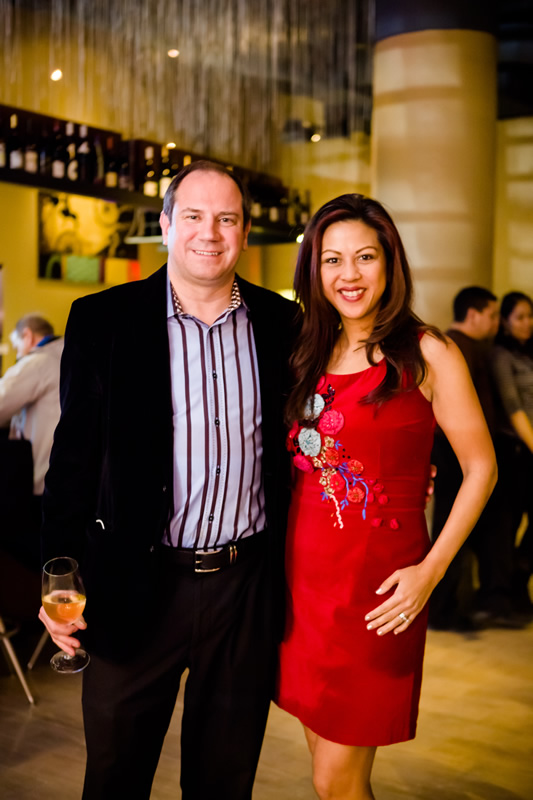 Meet the Chef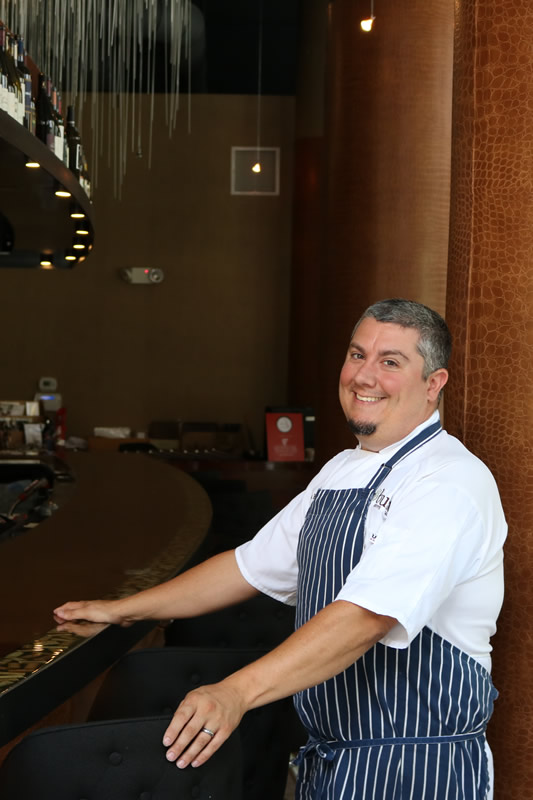 Joseph Hemp V, Executive Chef
Inspired by Sunday family breakfasts and tilling fresh vegetables from his grandmother's garden as a child, Joseph Hemp V, has a sense of pride and understanding of what family and good food means.
"My Mantra: Simple food, done well. Use the best ingredients always. Use local whenever available. And don't mess it up. Be it plant or animal, it was raised for us to eat. Treat it with the dignity and the respect it deserves." – Joseph Hemp V, Executive Chef, Robust
With more than ten years of experience in some of the finest kitchens in St. Louis, including, Dressel's Pub House, Brasserie by Niche, and Annie Gunn's, Chef Hemp is a force in the kitchen. He is passionate about his food and cooks happy. His good attitude shows in his plates.
When he's not in the kitchen, Chef Hemp enjoys spending time relaxing with his wife, Cathy, and his two children. You may even find him sipping on a good Bourbon from time to time.
Rave Reviews for Robust
Most Notable Wine List top 100 2012, 2013, 2014
Top 50 Restaurant List 2011 (U.S.A.)
OpenTable
Best Tapas/Small Plates Restaurant 2011
Best Wine list (value) in a restaurant 2012
Riverfront Times
A-List "Editor's Pick" Award Restaurant Dream Team
Co-Owner, Arlene Maminta Browne 2011
St. Louis Magazine
Reader's Choice Favorite Wine Bar 2010, 2011, 2012, 2013, 2014
Sauce Magazine
Best Wine Bar 2010 & 2011
Metromix St. Louis
HOT LIST – Best Wine List 2011 & 2012
Best Wine Bar 2010, 2009
ALIVE Magazine
Top 50 Award 2015
Stanley Browne Tastemakers 2012
Feast Magazine
Restaurant of the Year 2008
"A-List" Best Wine Bar 2008
St. Louis Magazine